Lego Angry Birds is a new series of Lego. It was released in 2013.
Space Birds
Edit
Ice Bird
Eggsteroid Launcher Bird (matilda)
Space Bubbles Bird (Version of Stella)
Boomerang Bird (Version of Hal)
Original Sets
Edit
Seasons Sets
Edit
Year Of The Dragon (with King Pig, 2 Minion Pigs, Red, Chuck, The Blues, Red, Red Koi Fish and Mighty Dragon, Blocks: Wood and Stone)
On Finn Ice (Terence, set exclusive Tony, Bubbles, Minion Pigs, Blocks: Snow, Ice and Wood)
Space Sets
Edit
Birds Using Sling Scope
Edit
Slingshot Decorations
Edit
Sold Separately Peices
Edit
Slingshot Decor
Birds with Glowing Eyes/Using Sling Scope
King Sling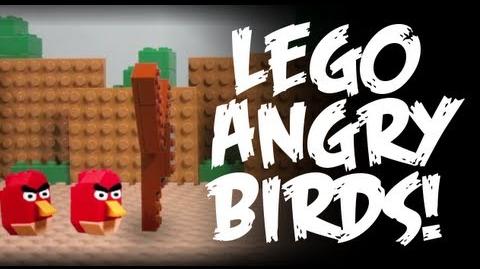 Ad blocker interference detected!
Wikia is a free-to-use site that makes money from advertising. We have a modified experience for viewers using ad blockers

Wikia is not accessible if you've made further modifications. Remove the custom ad blocker rule(s) and the page will load as expected.